Forests, directly and indirectly, benefit human health, providing vital ecosystem services such as clean air, water, and soil, regulating the water cycle and temperatures, and filtering pollutants. Moreover, they are home to diverse plant and animal species, some of which have medicinal properties that can help address various health conditions.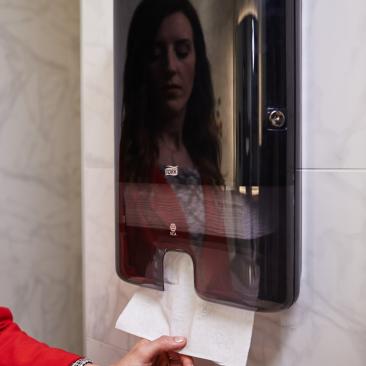 FSC certification is a vital tool for promoting healthy forests and responsible management practices that prioritise biodiversity protection and ensure the rights of workers and communities relying on these forests. As an FSC-certified organisation focused on health and hygiene, Essity emphasises that one way of safeguarding health is through supporting sustainable forestry. This cause is worth celebrating and exploring further. 
For nearly 50 years, Essity has been a prominent player in the health and hygiene industry, with a portfolio of popular brands such as Tork, TOM Organic, Libra and many more. Over time, the company has honed its focus on wood fibre products and has emerged as a pioneer in product innovation in all its areas of expertise. Essity achieved FSC chain of custody certification in 2006 and has since remained committed to promoting sustainable forestry practices.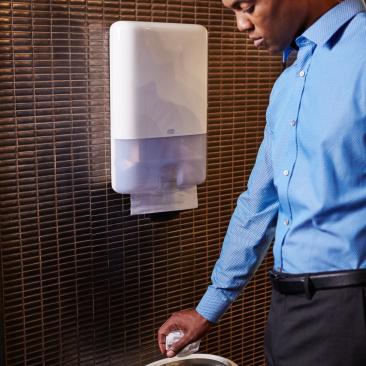 Everyday hygiene products, such as toilet paper, tissues, paper towels and more, are primarily made from wood-fibre materials, making them high-risk items for contributing to deforestation, illegal logging, and the negative social and environmental consequences that come with it. To tackle this issue, Essity obtained FSC certification to ensure that its forest-fibre materials are sourced sustainably from well-managed forests, which are harvested responsibly, with respect for the people and wildlife that depend on them. This aligns with Essity's mission of sustainably developing, producing, marketing, and selling value-added products and services within hygiene and health. 
Tork uses over 95% wood fibre in its tissue products, and for Essity, responsible sourcing is a critical sustainability consideration. Rochelle Lake, Head of Marketing B2B at Essity Australasia, highlights the importance of responsible fibre sourcing in their tissue products, such as hand towels, toilet paper, and napkins, noting that "Organisations that purchase Tork products expect us to ensure responsible and ethical sourcing of the fibre that is at the heart of our products, and for us, that means relying on FSC, the gold standard in forestry certification." 
Essity has established itself as a frontrunner in promoting health and hygiene while advocating for responsible forestry practices and ethical sourcing. Through its FSC certification, the company helps you keep your life full of forest products while keeping our forests full of life. 
For more information on their various health and hygiene brands, visit the Essity website below. 
You also may be interested in