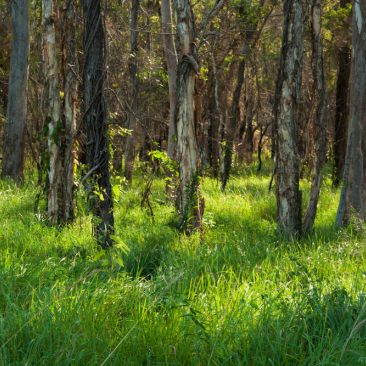 Our Rigorous Standards Help Fight Climate Change
FSC's rigorous standards address important environmental issues, including the maintenance of forest biodiversity, the protection of water catchments and habitat preservation for native wildlife. In Australia, this includes the protection of vulnerable species like the koala and rare and threatened species like the wedge-tailed eagle and their habitats as well as rare, threatened, or endangered ecosystems like old-growth forest.
Partnerships for the goals
Today, climate change is damaging ecosystems at an unprecedented rate, but these same ecosystems are also our strongest allies in mitigating future climate change. With its certification scheme for forest management, its chain of custody control standard, and its outreach to consumers with its labels, FSC contributes to mitigating climate change by promoting sustainable forest management, and by promoting the recycling of wood materials. Our new global framework for forest management standards, approved in early 2015, gives special attention to protecting the function of forests as net removers of CO2 from the atmosphere. FSC has also started developing new tools for rewarding the preservation of valuable ecosystem services, including carbon storage, in responsibly managed forests.
You also may be interested in