A solid commitment to environmental sustainability is at the business's core, as the Forté team continuously strive to grow and evolve their processes and products with global and national trends. One way they have demonstrated this is through selling and promoting responsibly sourced, FSC®-certified products. FSC ANZ proudly welcomed Forté to our FSC community as promotional licence holders in March this year.  
Gaius Piesse, General Manager at Forté says
We at Forté realise the importance of making positive environmental progress, especially in a world where climate and deforestation are real threats. As we care deeply for the environment, we're committed to reducing our impact on it with our ethically sourced, FSC-certified products and processes. We also use FSC® certified and recyclable boxes to send our samples, print our catalogues on FSC® certified papers and actively reduce our in-house paper and plastic usage. We are proud to be partnered with FSC to ensure we're bringing sustainably sourced, engineered timber products to market, and in turn helping to minimise the amount of slow-growing hardwood needed to be harvested to make these products."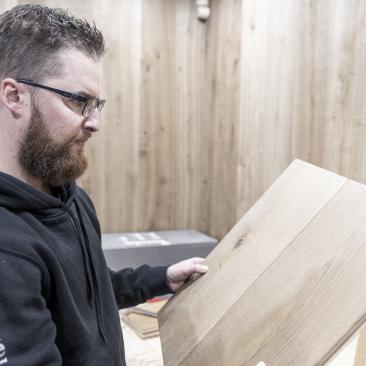 Forte demonstrate their commitment to reducing their environmental impact through both their products and their processes. The business works hard to reduce all in-house paper and plastic usage and uses FSC-certified and recyclable boxes to send out their samples and print out catalogues on FSC-certified paper.  
If you're a New Zealander in the market for responsibly sourced FSC-certified timber flooring, wall coverings, decking and more, visit the Forte website below.
You also may be interested in