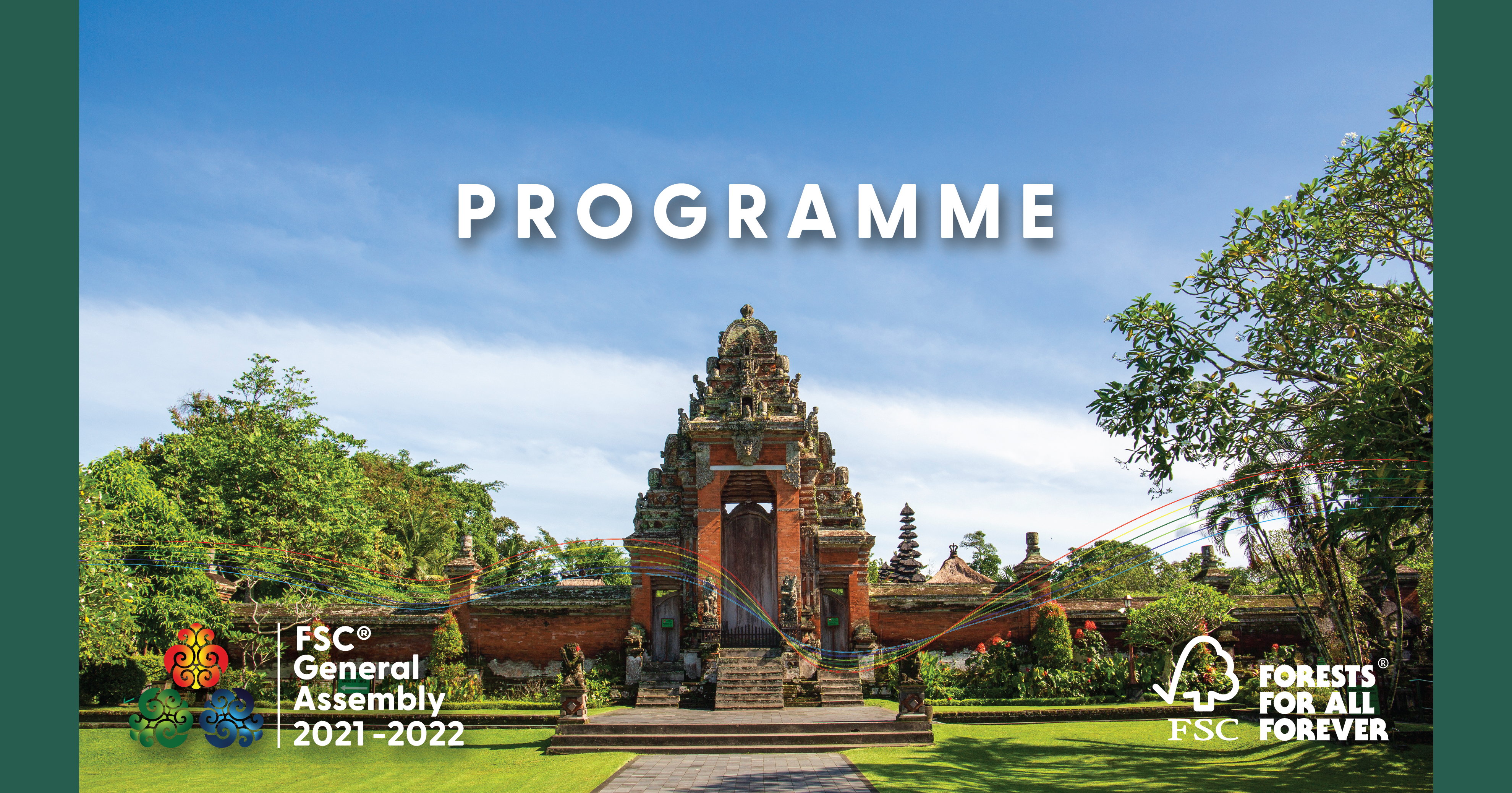 We are excited to share with you the first announcement of the 2022 FSC General Assembly programme.  
Programme highlights include three keynote sessions featuring how together we can shape solutions for resilient forests:  
Scaling up forest-based solutions for climate change, biodiversity loss and forest degradation  
Transforming forest Solutions together with Indigenous Peoples, communities, smallholders, and workers  
Demonstrating the value of forests, forest products and services as catalysts for the Sustainable Development Goals (SDGs) 
The programme also offers a variety of side meetings which dive deeper into recent developments and current issues.    
Don't miss this unique opportunity to exchange with leaders and decision makers from Indigenous Peoples, environmentalists, businesses, and many others in FSC's membership to discuss a responsible future for the world's forests and the people and animals who inhabit them.  
We invite you to join us as we come together to help shape the future of forests at the FSC 2022 General Assembly. 
You also may be interested in