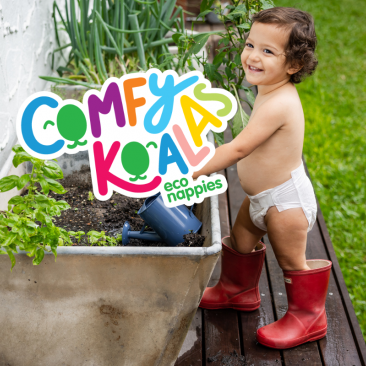 With a baby on the way, Sydney parents Nat and Mo were concerned about the abundance of environmentally harmful plastic nappies on the market. It was their desire to create an eco-friendly alternative that would be both gentle on the planet and on their baby's skin, and so Comfy Koalas was born! 
Today, Comfy Koalas offer Australian parents a range of affordable and eco-conscious nappy solutions wrapped up in home compostable packaging and delivered straight to your door with their subscription service.
As FSC promotional licence holders, Comfy Koalas contribute to the protection of the world's forest ecosystems and biodiversity and help to eradicate deforestation and illegal logging. They also support the livelihoods of forest communities, empower Indigenous communities, contribute to abolishing modern slavery and ensure transparent and traceable supply chains, all through their partnership with FSC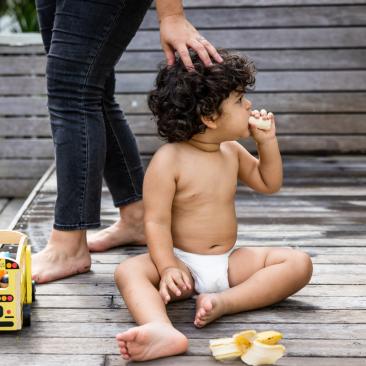 "When creating Comfy Koalas, using sustainable materials was a non-negotiable for us. Many nappies use an unsafe powdery chemical absorbent called sodium polyacrylate. We're proud to use ethically sourced, FSC-certified wood pulp in our nappy core. Combined with high-quality Japanese SAP, our Eco Nappies aren't just more sustainable and safer. They're also super absorbent, holding up to 640ml. 
Today, parents are demanding better, safer, and more sustainable products in general, but especially for their babies. We know - we're parents! We exist because we want a better world for our babies to grow up in, so we make products to match. Eco-friendly and plant-based, they're kind on little bums and better for the planet.
We're proud to be working with our partners at The FSC and feel great knowing that the materials we use have been expertly and independently certified. Our nappies are contributing to maintaining biological diversity and thriving communities - how cool is that?" states Natalie Tsirimokos, Comfy Koalas Eco Nappies.
The dedication and support of promotional licence holders such as Comfy Koalas are crucial for achieving improved forest management and market transformation. Together, we can help shift the global forest trend towards sustainable use, conservation, restoration, and respect for all. 
You also may be interested in