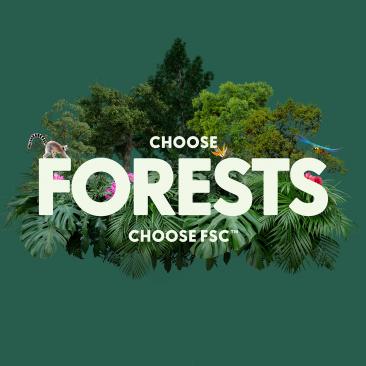 The campaign is designed to raise consumer awareness of sustainable forestry and responsible consumption. This brings an opportunity for FSC licence holders worldwide to join forces with FSC in this mission and showcase your sustainable forestry efforts. As a result, consumers will be more mindful of choosing sustainably sourced products when shopping. 
This year, FSC is expanding the length of the campaign to a week while focusing content on forest sustainability issues, thus changing the campaign name from FSC Friday to FSC Forest Week. We have provided FSC licence holders and certificate holders with a collection of editable graphics, videos, social media posts and printable materials, encouraging the FSC community to get involved in this important campaign.
If you're an FSC licence holder or certificate holder and have not yet received visual assets, please reach out to s.day@au.fsc.org to find out how you can get involved! 
You also may be interested in