Transitioning to responsibly sourced, forest-based materials is key to enabling the fashion industry to meet its sustainability goals. Renewable tree fibres like viscose, lyocell and modal, also known as man-made cellulosic fibres (MMCFs), can be an eco-friendly alternative to synthetic materials in fashion, but only when they come from sustainably managed forests. According to a 2020 report by Textile Exchange, more than 50 per cent of MMCFs are sourced from uncertified forests that are vulnerable to deforestation and illegal logging.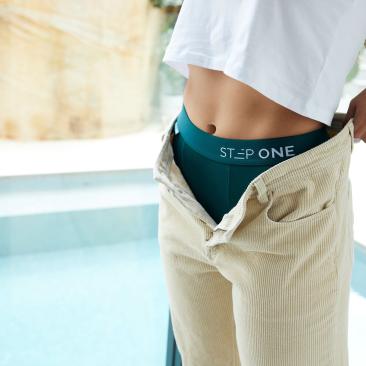 Crafted with care for the planet and your privates, Step One underwear is made from viscose derived from FSC-certified, sustainably grown and managed bamboo plantations. This provides Step One's shoppers with an assurance that their underwear contributes to the health and resilience of forests worldwide. The organisation joined the FSC forest family in October 2022, achieving Chain of Custody certification. This milestone achievement enables Step One to verify that the FSC-certified forest-based materials in their undies have been credibly used along their product's path from the forest to finished goods.
Founder and CEO of Step One, Greg Taylor says,
At Step One, we believe that sustainability is not just a responsibility, but an opportunity. It's something we can do to make the world a better place, and that's why we're so proud to have earned our FSC certification. It's an important measure of our commitment to sustainability and also an indication of the quality of our products. We're always looking to do our bit for the environment, and this certification is a way to show that we care about the future of our planet.
Check out Step One's FSC-certified underwear line below!